RELAXATION is our watchword
5 Caw Tarbert Harris
About Us
Suitable for the entire family with one double bedroom downstairs and an open plan twin bedded area upstairs. There is a further single bed located in a small room off the double bedroom.
We have been offering our self-catering cottage to visitors from all over the world since 1997. It's the ideal location for someone looking for peace, relaxation and if required, access to a great choice of outdoor activities.
The cottage is located about 200 yards off the Tarbert to Leverburgh road and less than half a mile from Tarbert village and it's Ferry Terminal – well within walking distance. It has electric central heating and all bed linen and towels are supplied but unfortunately, we don't allow pets. We have great views of East Loch Tarbert and the nearby Island of Scalpay and, looking south-east across the Minch to the Island of Skye.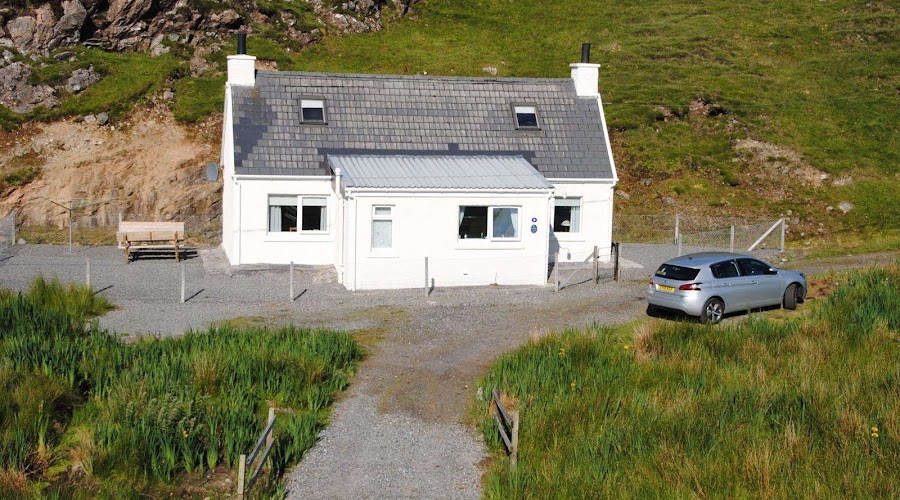 3 Bedrooms
1 Bathroom
Comfortable
Affordable
What you Get
Amenities & Services


What others have said
Our Reviews
A well positioned location to explore the island. Quietly situated close to the amenities in Tarbert, the
cottage has everything you could need. A lot of careful thought has obviously been used by the owners
with everything from a sewing kit to games and tea and coffee provided.
Great location, tucked away with a lovely view – yet so close to Tarbert. Lovely cottage – traditional but
fresh on the outside and tasteful inside. Very thoughtfully equipped with absolutely
everything one might need – and all seemingly new and attractive. Warm and comfortable.
We had a lovely week at 5 Caw, the cottage was exactly as advertised and had everything we needed.
The location was ideal with just a 5 minute walk into Tarbert. The communication when booking and before arrival was excellent.